Our CSM lets us know when routine services are due
 Our Customer Site Management software:​​​​​
lets us know when routine services are due
shows the machine's full-service history 
details the Health and Safety requirements of a site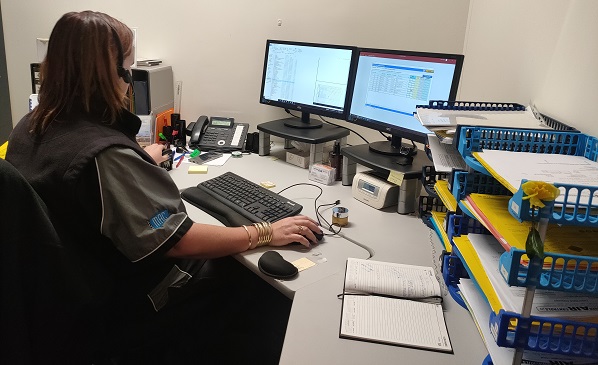 The unique benefits of our Customers Site Management (CSM) software include:
Management of Multiple Sites: Our CSM allows the management of complex sites to happen easily. This could be for single or multiple machines or single or multiple locations anywhere in New Zealand. 
Air System Data: Information like the compressor's operating hours, the site's condition, and the type of compressor allow us to predict when key components (such as filters, oil separators, breathing air sets) are due to be replaced before they become worn. 
Service Notifications: It lets us know when routine services are due and what type of service is required (as per manufacturer's recommendations).
Service History: Our CSM can provide a full-service history on the machine from the day we installed it or started servicing it. This provides specific details of all our servicing, such as when a particular service was carried out, what parts were used, and who performed the service. 
Reports: With a push of a button, we can also provide reports on your site's bearing life trending, oil analysis, and status. Some other compressed air service providers can't provide these reports. 
Health and Safety Requirements: We take health and safety seriously and know it is a key responsibility for most of our customers, so our CSM has a unique feature where it records what safety measures are required on every site. This ensures our service technicians are fully prepared for the health and safety requirements when they arrive at each site. 
Customer Support: The information available to the Compressed Air Controls team allows a number of customer support activities to happen seamlessly. The CSM is central to all aspects of what we do, from site visits, quotations, reports, servicing, and follow-ups. Key information is available at the click of a button.
Responsibility of all Equipment: From the click of a button, it helps us to look after your compressors, air dryers, filters, pressure vessels, breathing air, safety pressure relief valves, certification, and minor and major services, with ease. 
No breakdown guarantee*: Only available with Premium Cover and Premium Plus Cover. If your air compressor breaks down after you have signed up for AirCare✓, we will fix it free of charge. *Conditions apply; talk to your Territory Manager. 
 
We've spent over 10 years developing, adding, and extending our CSM to meet the modern expectations of a serious service provider. 
If you are interested in having a look at our unique and custom-built software and how it can benefit you and your compressed air system, we are more than happy to show you. Please get in touch with us; Free phone 0508 763 862.

We can also offer AirCare✓, our innovative preventative maintenance schedule which also utilises our CSM..