Why your air compressor needs to be regualrly serviced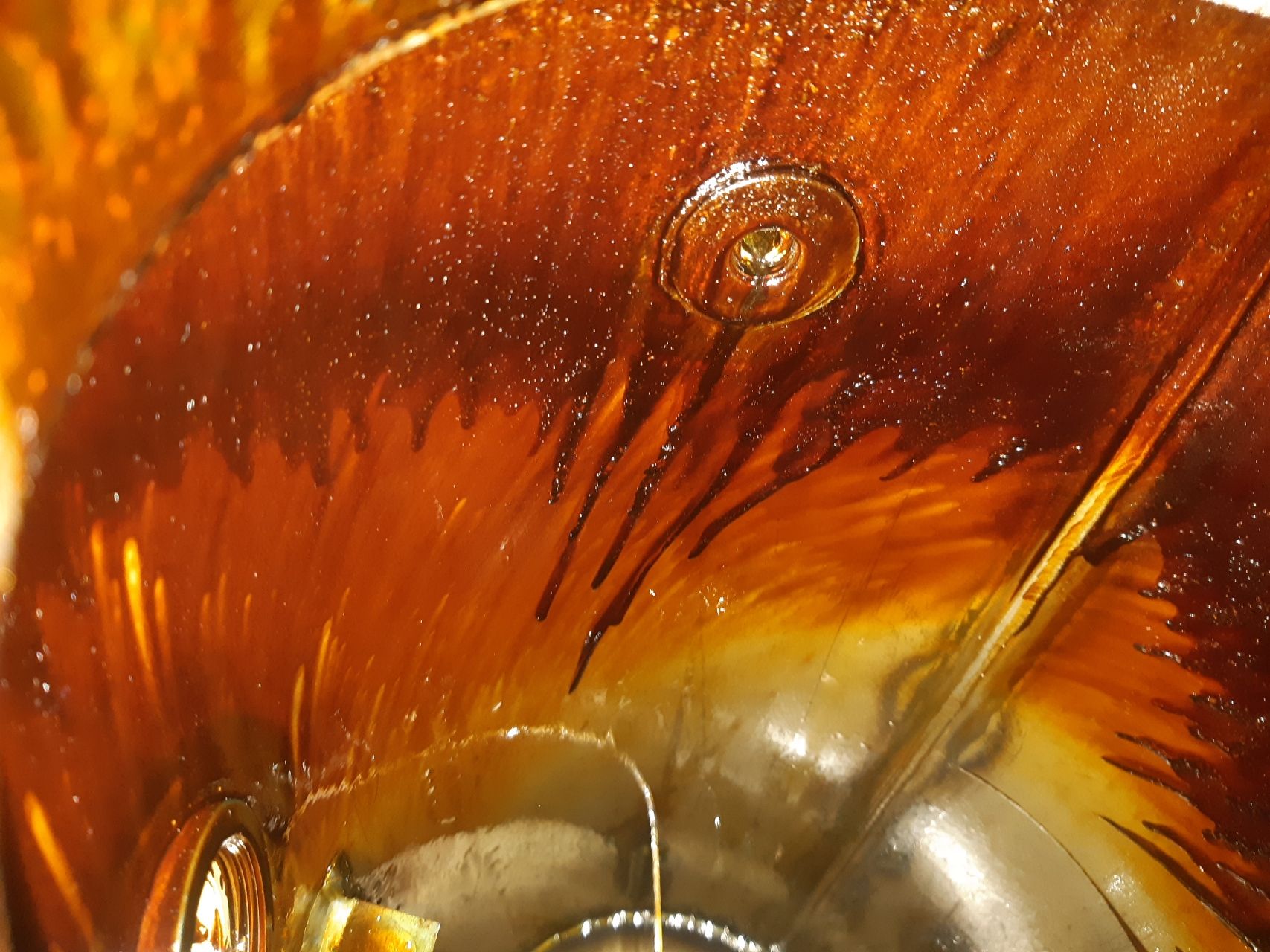 This is the price you pay if you stretch your servicing out too far! That is burnt oil that could break off and contaminate the compressed air and then clog up pneumatic valves.
Compressed Air Controls set up your servicing intervals to prevent issues so please try not to push them out as it can compromise your air compressor's reliability.
Checking and replacing the oil and filters can prolong the lifetime of your compressor. Air compressor oil degrades quicker than other machinery's oil.
Other reasons why you shouldn't skip a service: 
Your compressor will not run as efficiently. If the compressor has blocked filters, for example, then the filter can't stop water and contaminants from getting into pipework where it could contaminate your product or downstream equipment, the air compressor will also waste energy fighting the pressure drops. Blocked pre-filters elevate the air compressor's temperature; a change of just 20 degrees can cause your air compressor to shut down.
Skipping a service could cause damage to the compressor as belts wear out, filters become ineffective and this could cause an expensive breakdown and the loss of production.  
Regular maintenance extends the lifespan of machinery.
The warranty becomes void if your compressor is not serviced according to the manufacturer's recommendations. 
Dirty sites are dangerous. They are fire hazards as debris, like dirty leaves, can clog up your compressor and cause fires.  As part of our service, we ensure the air compressor area is clean and free of debris.
How often should I get my air compressor serviced?
Compressed Air Controls' unique Customer Site Management software custom designs a service schedule that is right for you by taking into account factors like:
The air compressor's operating hours
The site's condition- the dirtier, dustier the site; the shorter time between servicing
The type of air compressor
The air compressor manufacturer's and oil manufacturer's recommendations (this ensure that your air compressor warranty is not voided.)
How can predictive maintenance prevent issues?
Our CSM and AirCare✓, our prediictive maintenance schedule, determines the effects these factors can have on air compressor key components (such as filters, oil separators, breathing air sets) and plan servicing to mitigate them. 
When an air compressor's routine service is due, the CSM alerts the Service Coordinators to what type of service is required as per manufacturer's recommendations.
We also respond to air compressor breakdowns 24/7, although with Premium Cover and Premium Plus Cover of AirCare✓ you gain a no breakdown guarantee
If your air compressor breaks down after you have signed up for AirCare✓, we will fix it free of charge. *Conditions apply; talk to your Territory Manager. 
Contact us to organise a demonstration of our Customer Site Management software where we can show you the other benefits and talk to us about AirCare✓, our predictive maintenance schedule,